Shakespeare and Shopping Experience Tour
Tour ID:
145
Tour Theme:
Group Tours
This tour starts from:
London
Duration:
1 Day - 9 hours 30min
Tour Description: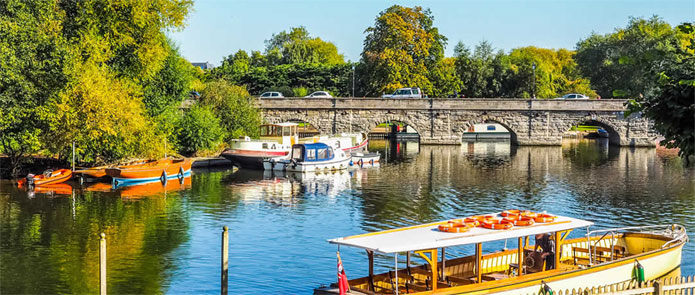 Our Shakespeare and Shopping small-group tour offers the perfect mixture of literary history, British heritage, sleepy Cotswolds' villages and retail therapy.

Perched on the River Avon, Stratford-Upon-Avon is our first stopping point as we escape metropolitan London and step back in time. This medieval market town is well known as the birthplace of William Shakespeare.

With places to visit including his childhood home, the homes of his wife and daughter and even his grave - you can truly walk through Shakespeare's life in this stunning town. Or simply enjoy the olde-worlde character of Stratford-upon-Avon.

We'll then continue on to Bourton-on-the-water one of the prettiest villages in England. It has been nicknamed "the Venice of the Cotswolds" due to the striking footbridges that cross the River Windrush here.

This is the perfect place to enjoy a picnic by the river. Then we'll make our way to Woodstock, the birth-place of one of Britain's most iconic Prime Ministers, Winston Churchill.
Our final stop of the day will be the luxury village-style shopping area that is Bicester Village. This one-of-a-kind shopping experience is a haven for those who love designer fashion at a discounted rate!


Stratford-Upon-Avon, Cotswolds Villages and Bicester Village Experience!!!
Itinerary: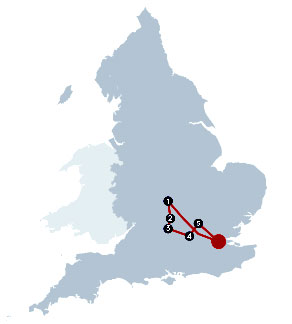 Tour Highlights

Stratford-Upon-Avon
Follow in Shakespeare's footsteps

Stow-on-the-Wold
A tranquil market town

Bourton on the water
Enjoy a lunch by the river

Enjoy a lunch by the river
Winston Churchill's birth place

Bicester Village
Shop till you drop

End of tour