Windsor Castle and Oxford Experience Tour
Tour ID:
146
Tour Theme:
Group Tours
This tour starts from:
London
Duration:
1 Day - 10 hours
Tour Description: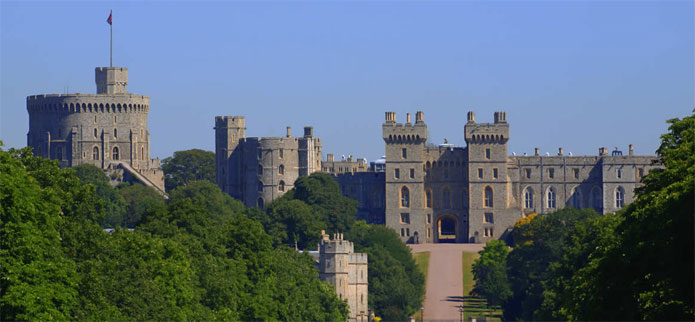 Our Castles, Colleges and Culture small-group tour lets you experience the true splendor of England. With visits to our most iconic castle, our most impressive University city and a stunning riverside town, you'll get a real feel for England.

Our day begins with a visit to Windsor Castle; one of the most impressive attractions in Britain. This just can't be missed. You can buy your tickets now or buy from your driver on the day so you'll be able to start exploring as soon as you step off our luxury mini-bus. You can enjoy the Grand State Apartments and their unrivalled art collection, including Rembrandt, Rubens, Canaletto and Leonardo Da Vinci.

You can visit St George's Chapel and the tomb of Henry VIII. Or, marvel over Queen Mary's dollhouse which even includes electricity and running water! There really is something for everyone at Windsor Castle. However, if you don't want to tour the castle you can enjoy the pretty town of Windsor and wander the Windsor Great Park and follow the Long Walk to enjoy the Castle from the outside.

We'll then continue to Henley-on-Thames, a 12th-century historic market town best known for the Henley Royal Regatta. This beautiful town is a wonderful place to wander with its riverside location. Be sure to snap a picture of the 18th century Henley Bridge.

You'll be able to spend the afternoon in Oxford, aptly nicknamed the 'City of Dreaming Spires' by poet Matthew Arnold. This handsome city is bustling and beautiful yet still holds clusters of tranquillity amongst the 38 colleges that you can explore here. Famous literary figures of Oxford, such as JRR Tolkien, CS Lewis and Oscar Wilde once walked the cobbled streets here. We invite you to enjoy a free guided walking tour with us and take in the stunning buildings this city has to offer before we return to London.


Windsor, Henley-on-Thames and Oxford Experience!!!
Itinerary: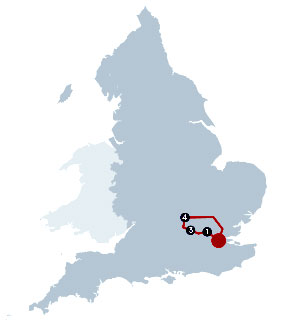 Tour Highlights

Windsor Castle
Our oldest and largest occupied castle

Long Walking
Walk the Long Walk and get stunning views of Windsor Castle

Henley-on-Thames
Home to the Royal Henley Regatta

Oxford
One of our most stunning University cities

Walking Tours
Enjoy the city of Oxford on a complimentary walking tour

End of tour